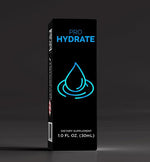 Snickers is an Elite English Riding Athlete
I am on joint supplements and daily maintenance supplements and the Hydrocell helps me absorb those supplements even quicker and I recover faster after each training and on a daily basis. I also struggle with staying hydrated.
Some of the difference I feel while using Hydrocell is turn around. With electrolytes, it takes about a week to recover and with Hydrocell my recovery time is about 3 days.