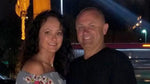 "In December of 2016, I had to have a bone spur removed from behind my Achilles. The doctor had to detach my Achilles, shave off the spur, then reattach the Achilles. He had to remove approximately 20% of it.
Since the surgery, I wasn't able to partake in any sports activities, I had to buy certain kinds of shoes to wear on a daily basis, and could only wear my slip-on dress shoes before the pain became unbearable.
It was recommended for me to use the PRP system and it has been a life changer!!! I was able to tell a difference within just a few days. I coach high school baseball so within this short period of time I was able to wear my turfs for close to 10 hours with hardly any pain!
I am on month 3 of using the product and no longer have to choose a pair of shoes based on how long I will be wearing them! I have started playing men's softball again, playing baseball with my son in the yard again, and just have overall better mobility since the surgery.
Thank you 10 Performance for having such an amazing product and helping me get back to the active lifestyle I have been accustomed to my whole life!"